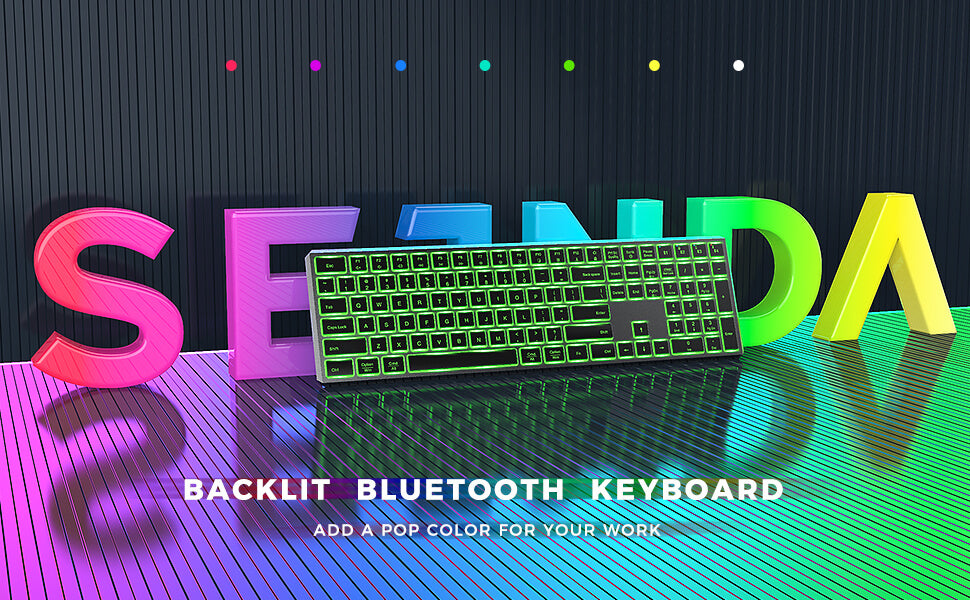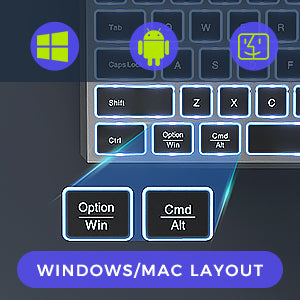 The Bluetooth keyboard can be connected to many kinds of devices and is well compatible with your iPad, computer, laptop (Windows / Mac OS / IOS / Android etc.)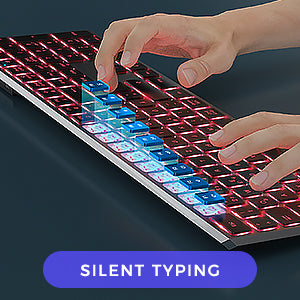 The quiet keyboard offers convenience for your life and you can enjoy a quiet working atmosphere in the office and at home.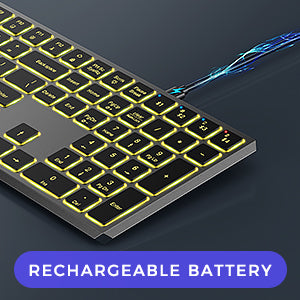 Charging time: 2 hours Working time: 320 hours (without lights) 8 hours (with brightest lights)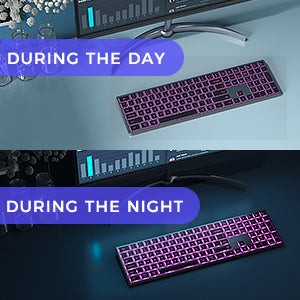 The glowing keyboard has different effects during the day and night and can create a pleasant working atmosphere for you even on a quiet night.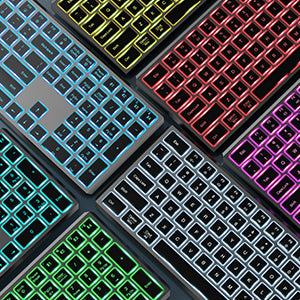 The backlit keyboard has 7 backlight effects. All you have to do is press "Fn + Scroller" to adjust to your favorite color.
Dimension: 430 * 125 * 8mm The bluetooth keyboard has a golden angle of 8 ° so that you won't feel sore muscles after using the keyboard for a long time.